Back to Blogs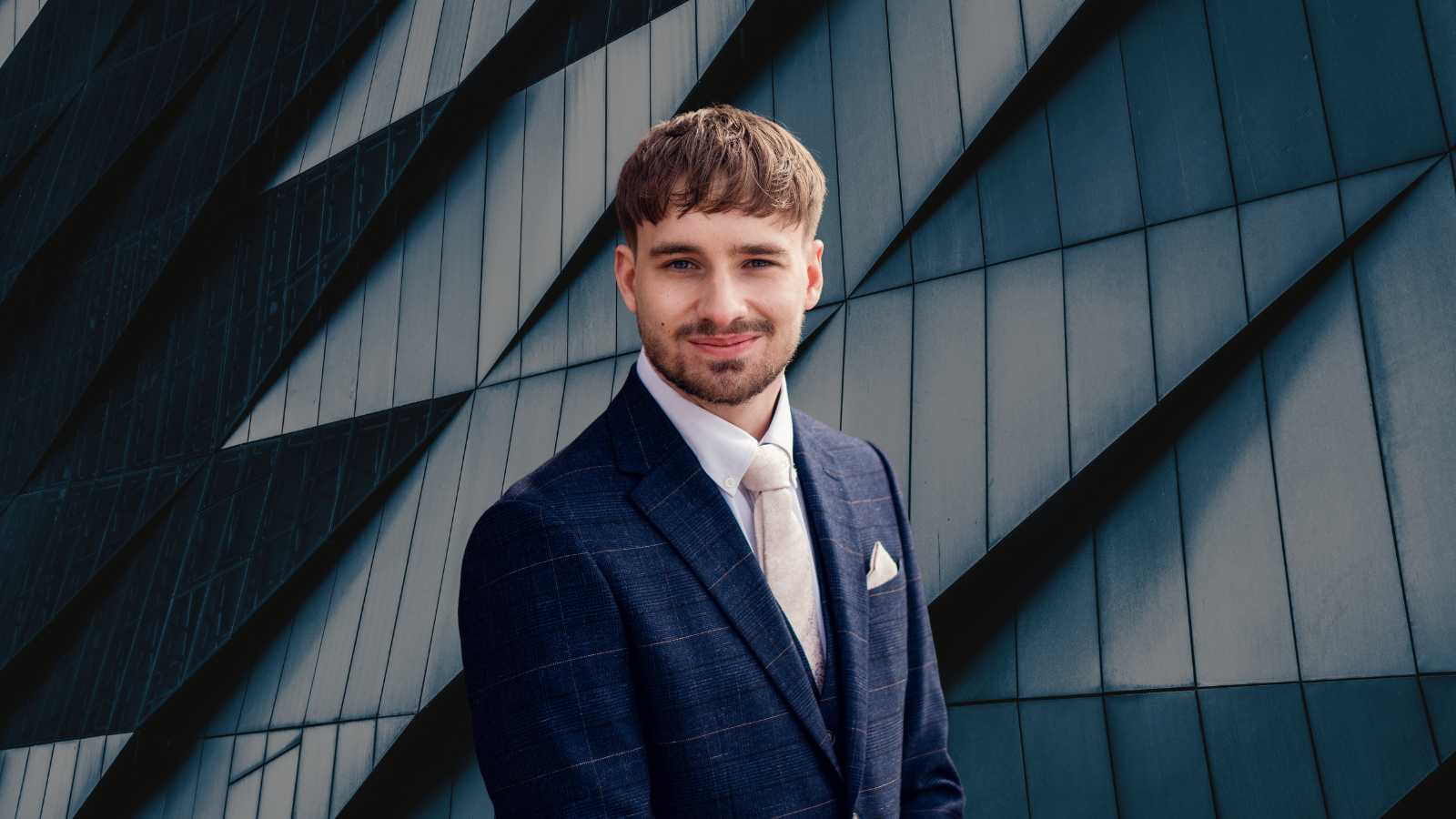 Samson Shuttle: From Graduate to Data Analyst
​At Step5 we're lucky enough to have a strong and diverse team of industry experts that have an impressive bank of knowledge and experience. We recognise that our people are our greatest strength, and we are always looking for ways to encourage, support and provide opportunities for the next generation of innovators. A good example of this is Samson Shuttle who joined the team at the start of the year under the guidance of our Head of PMO, Edward Arrowsmith.
We caught up with Samson recently to hear about his journey into the industry and how he joined Step5 as he made the step from a graduate to a Data Analyst, now working on real-world projects for one of our biggest clients.
​
Strong beginnings
'I graduated with a degree in Economics which taught me critical thinking and problem-solving skills that have become invaluable. I knew I wanted to pursue a career which provided variety so I could apply these skills and be challenged on a daily basis.'
After a period of working in a Project Management role at a local business, Samson was keen to learn new skills and software and wanted to find a role where he could put them to use. Recognising his natural analytical skills, he decided to build his knowledge, starting with a Data Analytics and Python course whilst he looked for Data Analyst career opportunities.
'I saw Step5 were advertising a Graduate Data Analyst role on LinkedIn. It included a Level 4 Data Analytics Apprenticeship which was really appealing as I knew it would give me the chance to learn new skills. I applied and was lucky enough to be offered the role.'
In his first month with Step5, Samson completed a full course on Microsoft Power BI, studying both the basics and advanced concepts, as well as benefiting from support from his colleagues within the team. During this period, he was able to identify inefficiencies and offer solutions to improve internal processes, applying his new skills in a practical way and showing immediate promise.
​
Pushing for continuous improvement
'If I know we can do something better, I'm always one to push for change. I'm a firm believer that small improvements lead to big overall benefits. You should never underestimate the little things,' he said.
After initially providing background support on client work, Samson was given the opportunity to put his newfound talents to the test as he was chosen to start on his first client project, working with a team supporting the Head of Transformation, and working alongside the internal PMO team.
Now, Samson and the rest of the team collaborate to develop weekly reports that provide the client with a clear view of what is changing and progressing in their business, enabling them to make corrective decisions in a swift and accurate manner.
'It's a complex environment which requires a unique approach to reach the desired outcomes,' he explained. 'We have to combine different software and skillsets to ensure an output that meets the client's needs. It's a constantly evolving process – one which is challenging but rewarding.'
As a result of the work Samson and the team are conducting, the client is seeing significant benefits.
'We're offering an efficient way to use their data to give them the insight they actually need, sieving through data to highlight the key milestones and key objectives. We're providing them with a way to do that on a weekly basis, meaning they are able to ask the right questions in the right places. Our job is to show the relevant data to the person who needs to see it so they can go and make the right decisions. We allow the rest of the team to be more efficient.'
​
How are you finding life at Step5?
'I love a good challenge. Although my role is in Data Analytics, I love how project management works, and how it all feeds together – everyone working in harmony to achieve one ultimate goal. I feel like this engagement has given me the opportunity to learn two roles in one. I'm learning to be an effective Data Analyst, but I'm also learning how to be a Project Manager. The team have placed their trust in me, putting me in a position where I can learn practically from people who have been in this job a long time. I'm really enjoying feeding off their experience and incorporating their ways of working into my own.'
In his short time with us, Samson has proven why it is important to invest in the future. Businesses should look to elevate those who are carving their own path in the industry and give them the trust and responsibility they need to thrive at the highest level.
'I'm enjoying the independence that comes with my role,' said Samson. 'But I also feel like a valued member of the team. I know I have a lot to add, and it's great that my voice is heard. We act as a team and work together to work towards a common objective. We're all learning from each other and listening to each other, which ultimately means we're delivering a really coherent service to the client.'
'I recognise I am in a unique position at Step5 where I am presented with the opportunity to work for a variety of clients across a range of environments and with so many great people. I'm able to network with so many different people and learn from them all.'
Overseeing Samson's development is Ed Arrowsmith, Head of PMO Services, who has been impressed with how quickly Samson has developed and integrated into the team. 'Graduates are the lifeblood of any business and Samson epitomises this,' he said. 'His ability to learn quickly, adapt to ever changing situations, and bring fresh ideas and approaches to problem solving is key to optimising how we deliver successfully to our clients. He's rapidly become a highly valued member of the team and it's his success and that of another graduate, Joshua, that means we're out hiring again.'
We're looking forward to watching Samson develop and to seeing what he is able to achieve in the future, and we hope he stands out as an example of what young people can achieve at Step5 as we look to bring more graduates into the business.
​
If you'd like to learn more about what it's like to work at Step5, visit our careers page.
​