Back to Blogs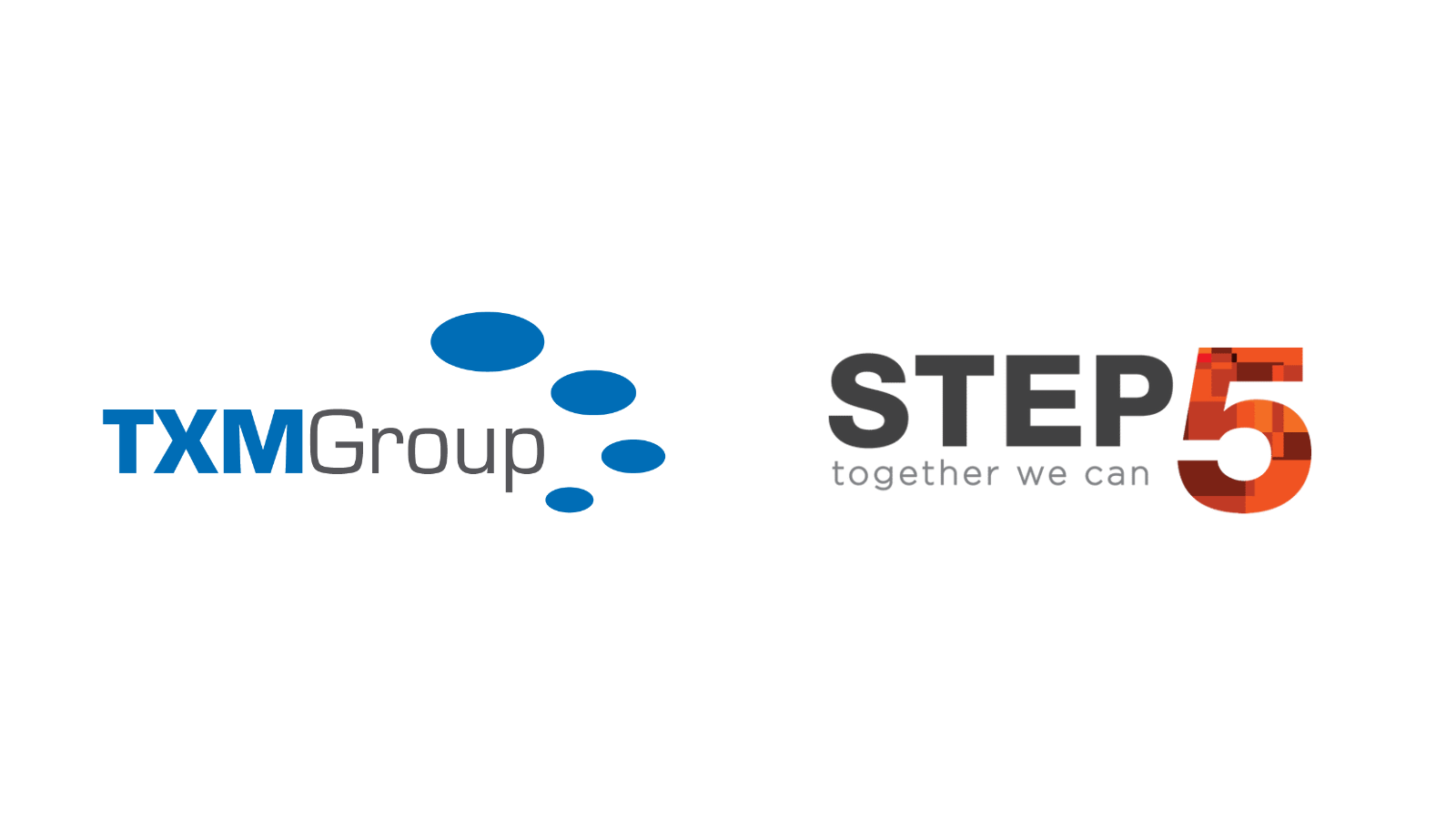 Step5 joins TXM Group following latest merger announcement
​10 Dec 2020: TXM Group announces the completion of a merger with Step5 Group, creating a market leading business that specialises in digital strategy and transformation management.
The merger follows five years of rapid growth at Step5 as businesses increasingly look for expert resource to scope, manage and implement new digitally enabled solutions, from business management to logistics and data handling.
The result is a single point solution for large scale digital projects as Step5 broadens the breadth and depth of its offer to central Government and multi-national businesses across the UK, Europe, USA, Middle East and Australia.
TXM will retain the Step5 brand within the group, bringing together Step5's senior planning and management resource which has overseen projects worth in excess of £1 billion. Step5 clients include GB Group, Sopra Steria, Clinigen, and BAE.
Co-Founder and Chairman of Step5 Group, Clive Fenton said:
"Step5 is the trusted partner to central government with clients from the Department for Business, Energy & Industrial Strategy to the NHS, managing and advising on major IT transformation programmes for organisations including Sopra Steria and Clinigen, and consultant to the Boards of FTSE100 businesses.

"We work with senior decision makers to ensure their digital planning is the best fit for the organisation's ambitions and that the planning and implementation process is seamless.

"We have worked alongside the management team at TXM over many years and recognise the complementary skills that they bring. This merger will deliver real benefits for our clients, enabling us to become not just a strategic partner but a go-to delivery partner, in the UK and around the world."
TXM Group has likewise seen rapid business growth from its formation in 2005 to a £220 million turnover business with its focus on business performance transformation in asset intensive environments such as rail and infrastructure.
TXM Group's CEO Keiron Gallimore said:
"Since 2005, TXM Group has rapidly grown into a successful global organisation with 15 specialist brands operating across the world. We are thrilled to announce Step5 is now part of the TXM Group, as digital consultancy and implementation is one of the fastest growing areas within our business.

"With its outstanding senior management team, consultants and cross-sector expertise, Step5 adds real breadth and depth to our offer. This partnership of recognised leadership will fuel the next phase of growth as we deliver the turnkey digital solutions that big organisations require. Together, we offer a resource unmatched in today's marketplace."